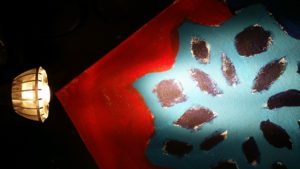 Illumination Machines' award winning LED IM16 produces vibrant white light in a narrow high intensity beam. IM16 replaces traditional MR16 lamps and is available in 97 CRI for the rich color rendition of fabrics, paintings, and design materials. By utilizing a light-weight forged aluminum heat sink no compromises were taken to ensure long life lumen maintenance. Intelligent driver electronics ensure excellent transformer and dimmer compatibility. Adaptation to the fixture through the thermal management sensing enables the IM16 to work in enclosed fixtures.
Ideal for grocery, retail, museum, and product display requiring single source hard shadows and highlight.
Fully dimmable down to 5% with ELV dimmers.
Please contact us for sample orders and high quantity availability.